New England Soil Profiles
Clay Head, Block Island, RI. Outcrop
Download soil profile locations for viewing with Google Earth
(500 KB KMZ file, requires Google Earth to be installed).


(Link to Site)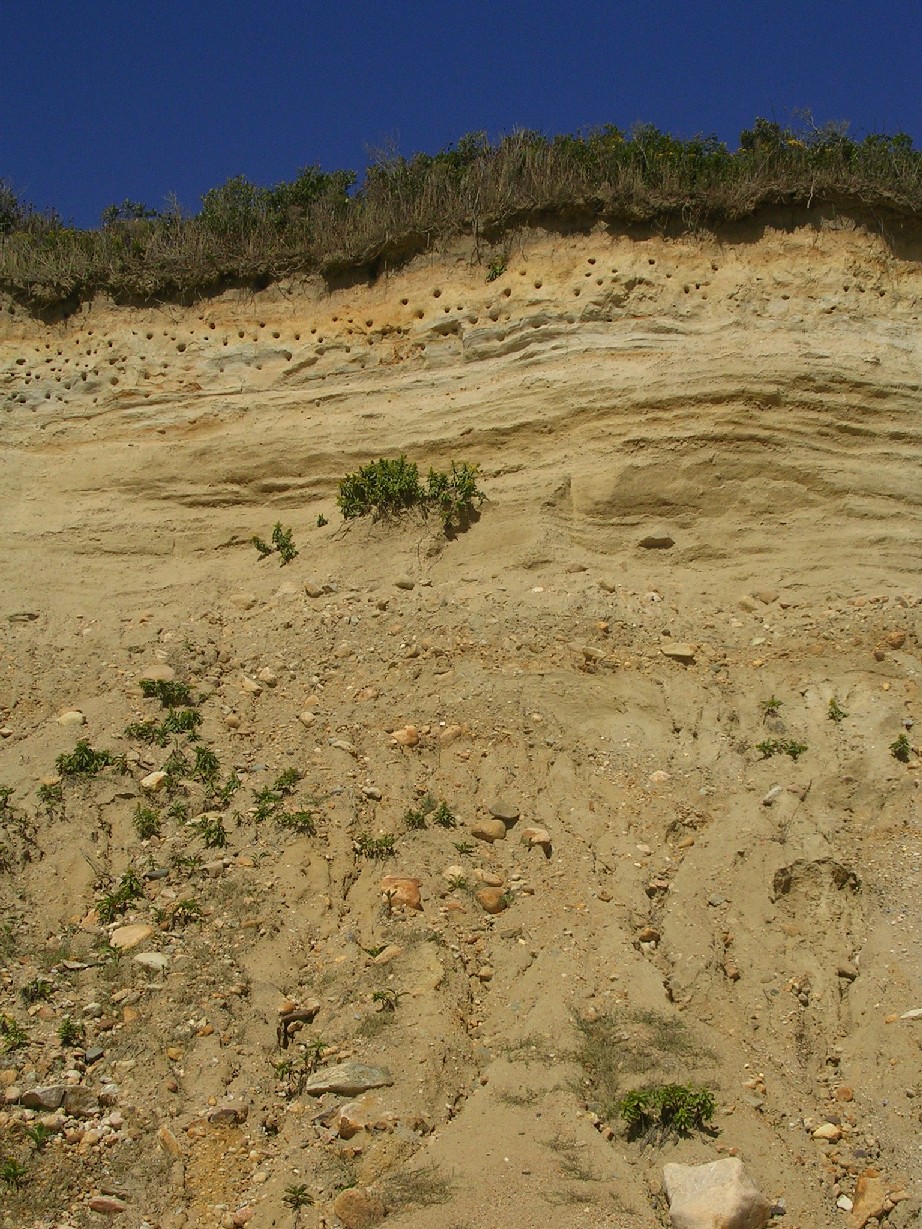 This sea cliff outcrop is on the northeast side of Block Island, Rhode Island. It is the first view of the Islands geology as you approach Old Harbor via ferry. This outcrop consists of a thick loess cap (silt loam soil textures) underlain by stratified outwash and deltaic beds. Below the outwash is mixed till, lake floor deposits, and glacially thrusted Cretaceous clay blocks. Numerous bank swallow nests are built in the loess cap of the Bridgehampton soils mapped in this area.
| | | |
| --- | --- | --- |
| Another view of the outcrop showing the loess layer and stratified outwash below. | Large chunks (white blocks in photo) of Cretaceous Age (Raritan Formation, approx 100 to 60 million years BP) sand and clay plucked from Rhode Island sound to the north and redeposit by the glacier (the base of the bluff is colluvial material sloughed off from the outcrop. | "Pots and Kettles" a mixture of cobbles, gravel, and sand cemented in a matrix by iron oxide (paleo ortsein layer??). Several of these are located along the beach at the base of the coastal bluff. |
Photo by Jim Turenne, Photo Location: Clay Head Block Island, Rhode Island, 44° 48.69'N, 66° 58.90'W (WGS84/NAD83)
http://www.topozone.com/map.asp?z=19&n=4963989.00013599&e=659597.000022999&datum=nad83