New England Soil Profiles
Freetown Series
Download soil profile locations for viewing with Google Earth (500 KB KMZ file, requires Google Earth to be installed).


(Link to Site)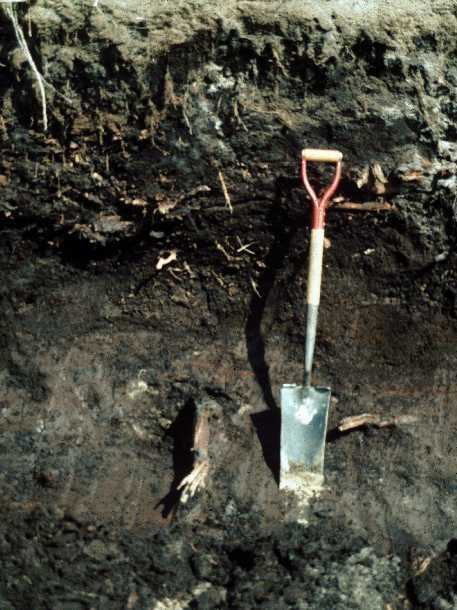 Photo by Jim Turenne, photo location - A kettle bog that was cut open by wave action at Nauset Beach, Orleans Mass.
Freetown soils are very poorly drained soils formed in more than 51 inches of highly decomposed (sapric) organic material. The roots exposed in the photo are Atlantic White Cedar stumps.
Click here for another outcrop of a Histosol