New England Soil Profiles
Gay Head, Martha's Vineyard Outcrop
Download soil profile locations for viewing with Google Earth
(500 KB KMZ file, requires Google Earth to be installed).


(Link to Site)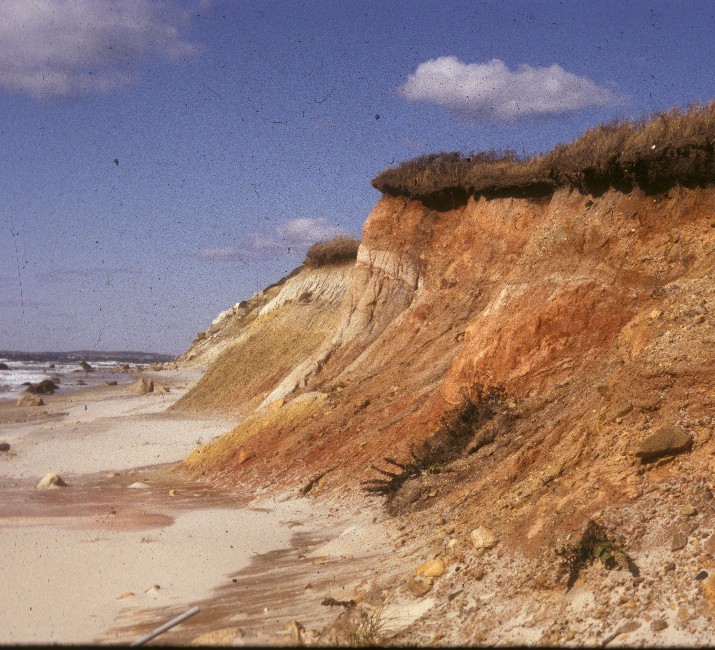 This sea cliff outcrop is on the southwest side of Martha's Vineyard in Massachusetts. This outcrop consists of glacially thrusted Cretaceous clay blocks.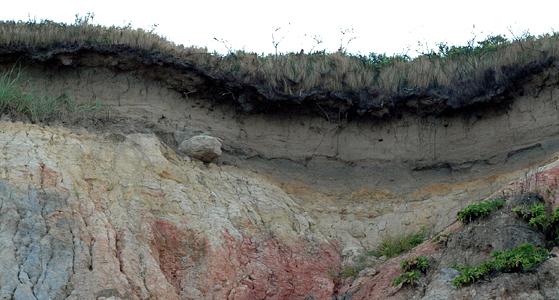 Photo by Pete Fletcher,