New England Soil Profiles
Gloucester Series
Download soil profile locations for viewing with Google Earth (500 KB KMZ file, requires Google Earth to be installed).


(Link to Site)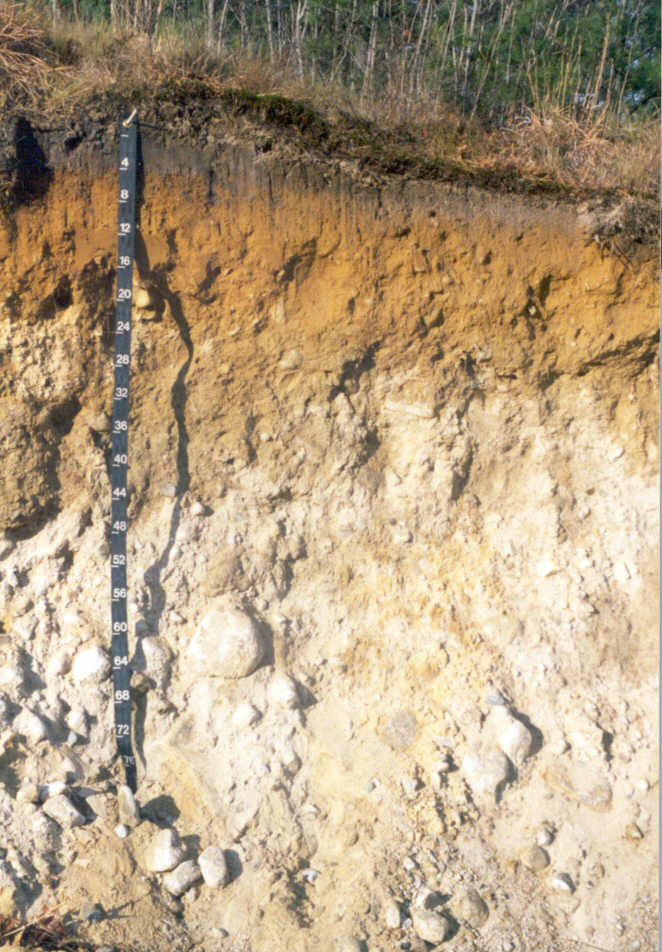 Gloucester soils are excessively drained soils formed in sandy eolian underlain by loose, sandy ablation till.
Photo: Jim Turenne, location: Town of Carver, Massachusetts off Route 58.
Gloucester Soil Map Unit Description
Back to Images 1 | Back to Homepage