New England Soil Profiles
Hadley Series
Download soil profile locations for viewing with Google Earth (500 KB KMZ file, requires Google Earth to be installed).


(Link to Site)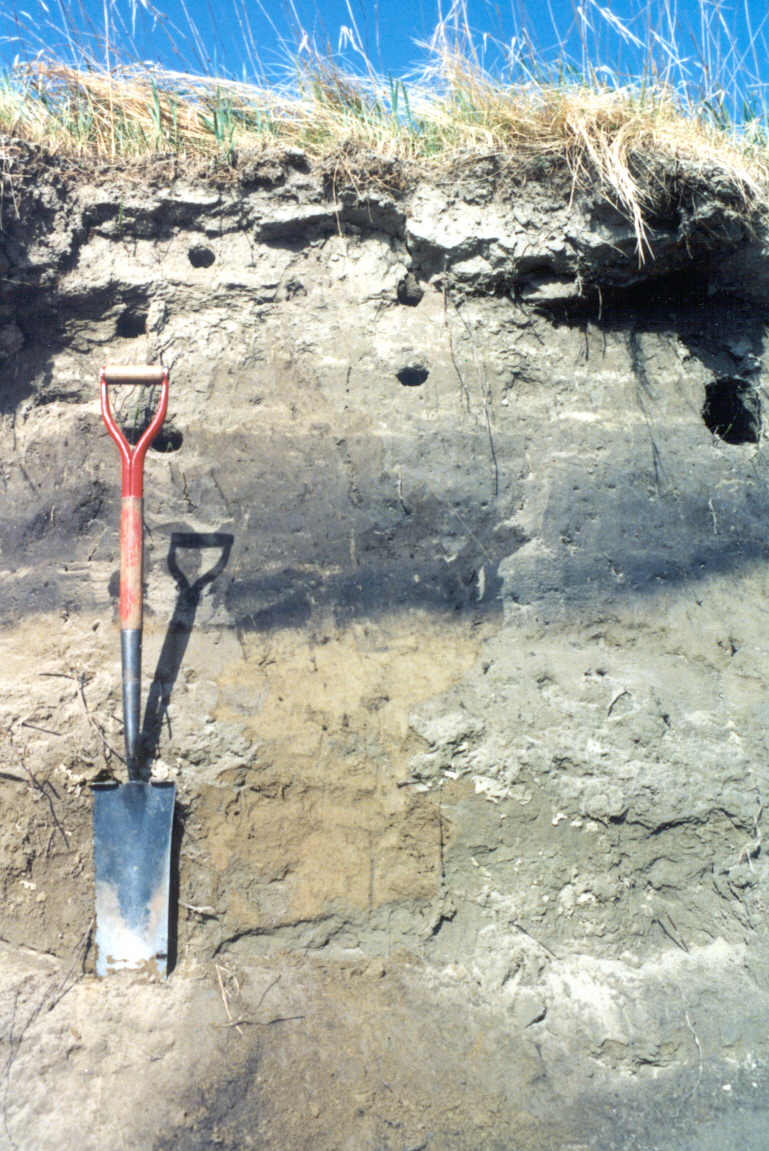 Photo by Jim Turenne. Photo location: Connecticut River, Vermont.
Hadley soils are well drained soils formed in recent alluvium on modern-day floodplains. This profile shows a buried Ab -horizon (dark layer in middle) which indicates the former soil surface before deposition from a flood event buried the surface. The holes in the upper part are homes for swallows.
Back to Images | Back to Homepage