New England Soil Profiles
Hooksan Series
Download soil profile locations for viewing with Google Earth (500 KB KMZ file, requires Google Earth to be installed).


(Link to Site)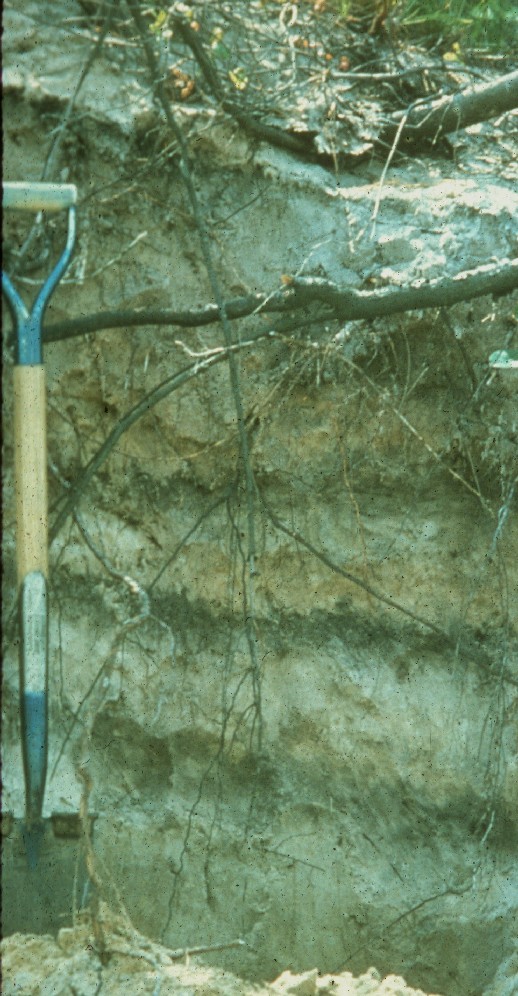 Hooksan soils are excessively drained soils formed in eolian sand. Hooksan soils are mapped adjacent to beaches occurring on vegetated dunes. The dark layers (Ab horizons) are buried surface horizons.
Photo: Pete Fletcher location: Horseneck Beach, Westoprt Massachusetts