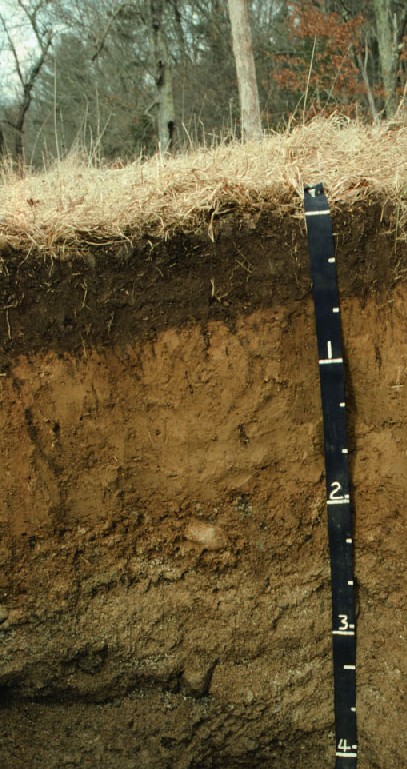 Photo above (tape is in feet) courtesy of Mark Stolt University of Rhode Island's Dept. of Natural Resources Photo Location: South Kingston, RI.
Photo Right (tape is in centimeters) by Jim Turenne, photo location north of Flagg Road, URI, Kingston, RI.
N41 degrees, 29 minutes, 34 seconds
W71 degrees, 31 minutes, 54 seconds
Profile has the following morphology:
0 to 18 cm Ap horizon, 10YR 3/2, silt loam.
18 to 30 cm Bw1, 10YR 5/8, silt loam.
30 to 60 cm Bw2, 10 YR 5/6, silt loam.
60 to 80 cm Bw3, 2.5Y 5/4, silt loam.
80 to 130 cm 2C1, 2.5Y 5/3, gravelly loamy sand.