2009 SSSSNE Board of Directors:
The 2009 SSSSNE Board of Directors is responsible for managing Society affairs. The Board consists of five members who serve 3-year terms.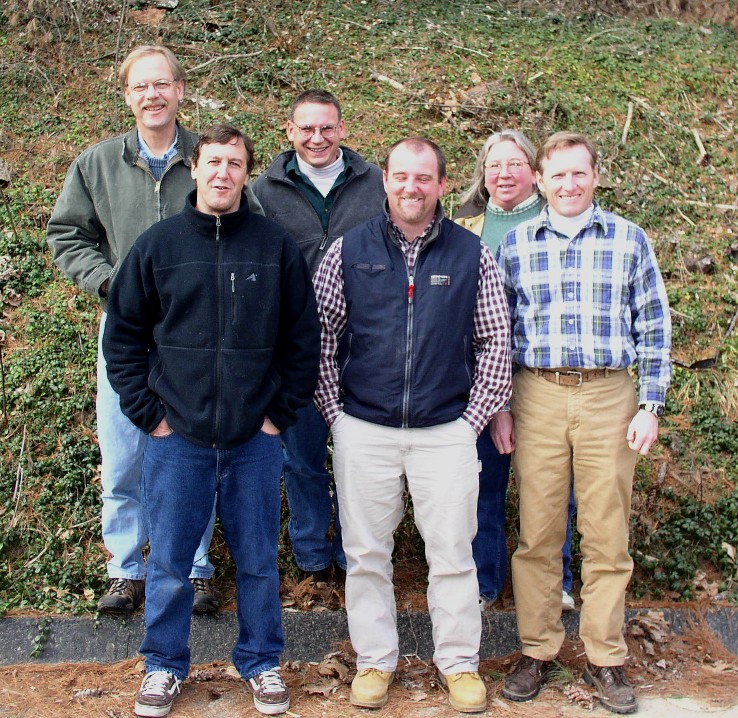 Left to Right: Mark Stolt, Jim Turenne, Don Parizek, Rob Tunstead, Margaret Washburn, Jim McManus.
President – Mark Stolt, Rhode Island, mstolt@uri.edu
Duties: Chair of the Board. Responsible for planning the program of the annual meeting, presiding at meetings, promotes cooperation with other organizations with common aims.
Vice-President – Donald Parizek, Connecticut, donald.parizek@ct.usda.gov
Duties: Perform duties of President in case the President is absence.
Secretary – Jim Turenne, Rhode Island, Soils@cox.net
Duties: Keep notes and records of all meetings and transactions handle correspondence.
Treasurer – Rob Tunstead, Rhode Island, rtdigs@cox.net
Duties: Collect dues and fees, custodian of all funds belonging to the Society.
Board Member - Margaret Washburn, Connecticut, washburnwetland@yahoo.com
Alternate Board Member - Jim McManus, Connecticut,
Web Master, Spade and Auger Editor - Jim Turenne