New England Soil Profiles
Eldridge Series
Download soil profile locations for viewing with Google Earth
(500 KB KMZ file, requires Google Earth to be installed).


(Link to Site)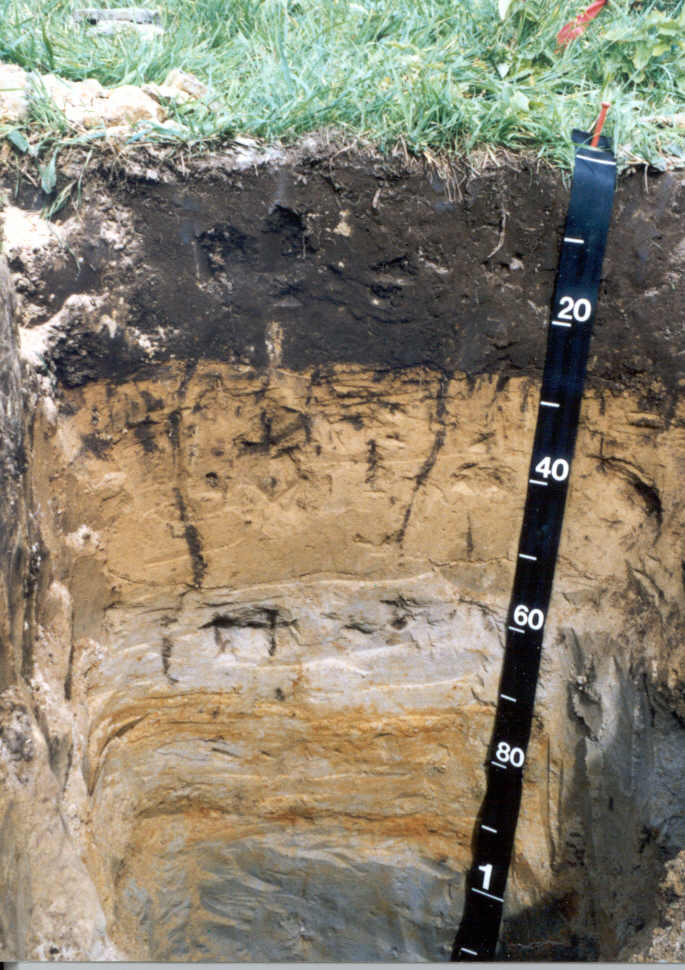 Ruler in cm.
Eldridge soils are moderately well drained soils formed in glacial fluvial deposits. This profile has a 30 cm fine sandy loam Ap horizon, a 30 cm fine sandy loam Bw horizon (the dark vertical streaks are worm channels filled with Ap material). The C horizon at 60 cm is stratified sand and fine sand, the C horizon has many redoximorphic concentrations/reductions, indicating a seasonal high water table. At 1 meter is a 2Cg horizon consisting of lacustrine silt loam material, this material continues to > 2 meters below the surface.
For a complete pedon description of this soils click here
For laboratory analysis of this pedon click here
Photo: Jim Turenne
Eldridge Map Unit Description
Click Here for another Eldridge Soil Profile