Index well Ware01 and 02 -Mashpee and Massasoit Soils
LOCATION.--USGS Marion quadrangle, Town of Wareham, 1380 ft due West of Squirrel Island Rd, 573 ft due North of Cohackett Brook. Plymouth County, Massachusetts.
WELL CHARACTERISTICS.--2 inch slotted PVC pipe, installed to a depth of 110 inches.
ELEVATION.-- 6 meters .
SOIL TYPES: - Massasoit Ware01 well
Mashpee Ware02 well- click here for pedon description and lab data
GEOLOGY.-- Thick deposit of fluvial sand.
WELL OBSERVATIONS.--Below are the hydrographs of the wells.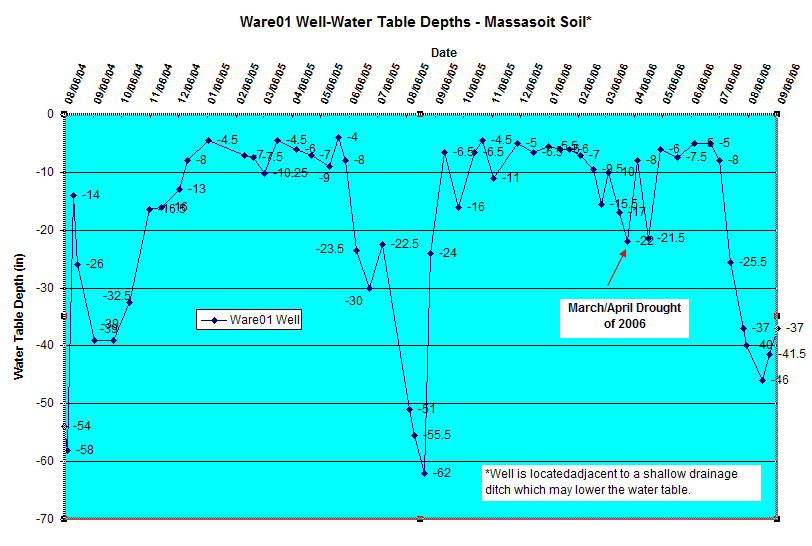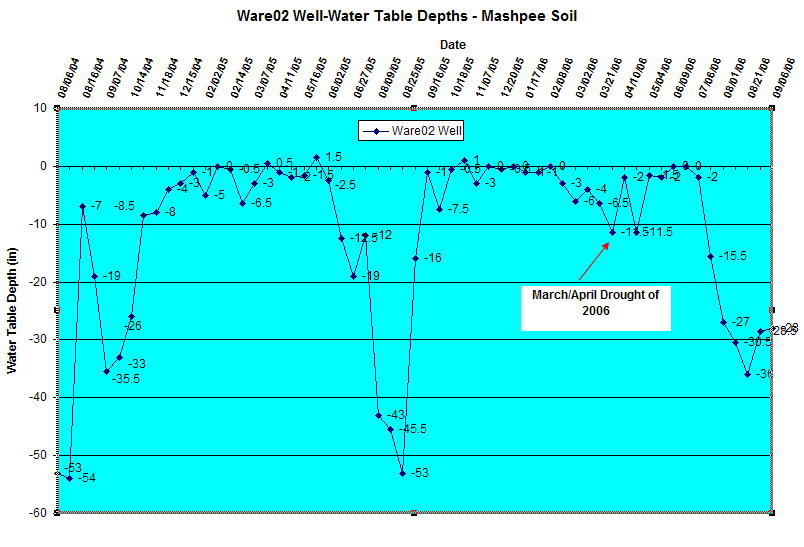 Pedon Description and Lab data for the well above | Photo for Well above
Contact Jim Turenne for more information.