New England Soil Profiles
Limerick Series
Download soil profile locations for viewing with Google Earth (500 KB KMZ file, requires Google Earth to be installed).


(Link to Site)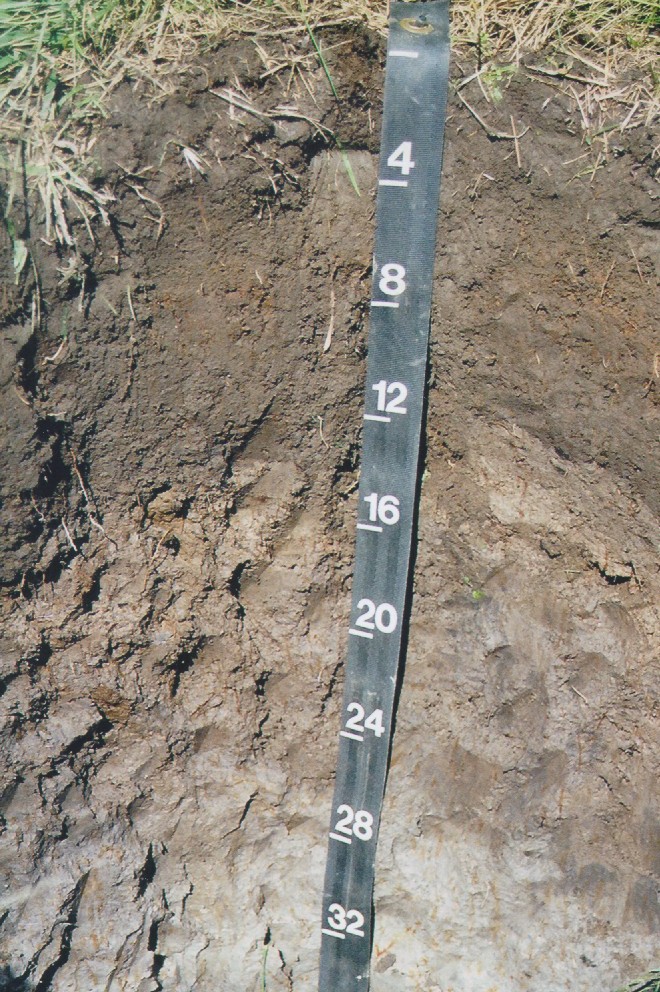 Limerick soils are poorly drained soils formed in silty alluvial deposits on modern day floodplains. Photo by Rob Tunstead USDA-NRCS. Photo Location - USGS Whitman quadrangle, Town of East Bridgewater, C.N. Smith Farm, floodplain of the Matfield River. 0.4 miles Northwest of intersection of Bridge St. and South St., 0.7 miles South/Southwest of intersection of Sachem Rock Ave and Route 106.

| | |
| --- | --- |
| Latitude: | 42 degrees 0 minutes 31.70 seconds north |
| Longitude: | 70 degrees 56 minutes 57.70 seconds west |
| Datum: | NAD83 |
| UTM Zone: | 19 |
| UTM Easting: | 338578 meters |
| UTM Northing: | 4652592 meters |
Water Table Data for this Pedon | Pedon Description of this photo