1969 Plymouth County Soil Survey Atlas Sheets
Click here for the 1969 Soil Survey map unit legend with links to the new map unit descriptions.
Click on the area you would like to view the scanned soil map from the 1969 Plymouth County Soil Survey. Gif images are approximately 500KB each and may take a while to download with a 28.8 modem. Each atlas sheet is split into an east and west section. To save the image, right mouse click after it downloads and choose save target or image.
Please Report Dead Links to: Jim Turenne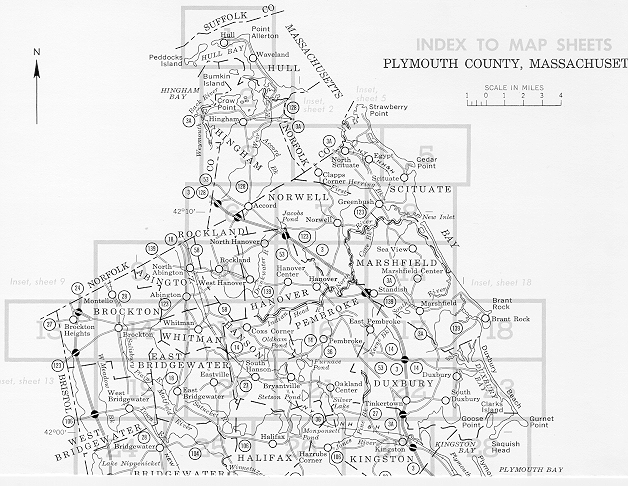 Back to Plymouth County Map Index